Learn How to Supercharge Your Exhibiting Results
Pub Time:2007-04-10 19:48:00
Welcome to gdvogue.com! This knowledge base for trade show success is designed to help you benefit from all aspects of exhibit participation. Exhibiting at targeted shows provides a significant opportunity to enhance brand visibility, promote new and existing products, generate leads, and drive incremental sales.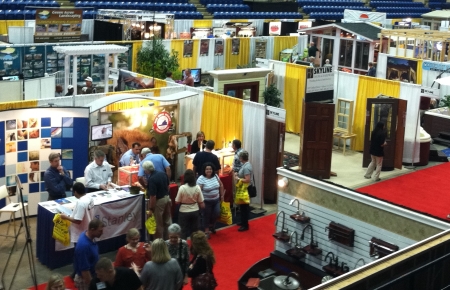 Exhibiting also enables you to stay on top of the latest industry trends, gain competitor insights, make key industry contacts, and further solidify relationships with current customers.
The articles and resources on Trade-Show-Advisor.com are designed to help business owners, marketers and exhibitors leverage all aspects of show involvement for optimal trade show success.
Whether you are participating in a major international trade exhibition, an annual industry event, or a local trade fair, you'll learn proven strategies that enable you to...
Identify the most opportunistic trade shows to attend, which will enable you to get your company and product in front of the greatest number of potential buyers, fully leveraging the impact of your trade show display.
Evaluate booth size, available locations, design options, and rental cost for the conventions and exhibitions you are interested in attending. This will help you determine the best display options for your marketing and budgetary needs.

Determine the most effective graphic elements for your exhibit and banner stands that portray your key messages and fulfill your brand communications needs.
Learn about the different types of trade show exhibits to match your show needs and marketing budget. This includes all styles of exhibits from tabletop exhibits and tension fabric trade show displays to truss and custom-built systems.
Enhance exhibit function and appeal with banner stands, booth accessories, lighting, booth flooring, and/or fixtures. Just like selecting the right shoes to go with a well-made business suit, choosing the right booth elements adds polish and impact to all types of displays from simply pop up displays to elaborate, customized exhibits.
Create and put into action powerful marketing initiatives before, during, and after the event that engage potential buyers and generate sales.
Discover unique booth ideas that create buzz at the show venue and attract more prospects to your exhibition stand.
Select cost-effective giveaways or promotional products that have high-perceived value among your target prospects and complement your company image.
Ensure team members who are staffing your trade show booths always project a professional appearance and are well-trained to represent your company, generate leads, and secure sales.
While every organization has different goals and objectives that define trade show success, you will read about best demonstrated practices across the trade event spectrum that you can apply based on your own criteria for success.
Also included on this site are trade show attractions, proven promotional strategies, and social marketing techniques that help drive exhibiting results.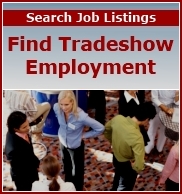 For those looking to hire qualified personnel or find new tradeshow jobs for career advancement, there's an employment section offering customized search capabilities. Companies can post open positions and individuals can search anytime by title or keyword for job openings that match their skills.
The information and resources provided are practical and constructive. They help new and experienced exhibitors acquire information quickly — and then move on to doing what is required to achieve trade show success.
So, begin by clicking on the navigation buttons and links throughout this site. You'll find articles and resources that will help you achieve greater event visibility, lead generation and sales... to maximize your trade show success!